Bill Kennedy Presents
"Important Skills for Seniors When Driving"
A comprehensive guide to provide the senior driver with a variety of ideas, techniques, and recommendations that may help them in their driving.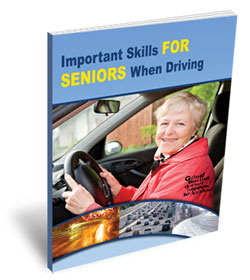 This book has been used to assist seniors who have been referred to me by their physician and successfully completed our Initial Screening Assessment Program (I.S.A.P.). This program has served as a tremendous resource for seniors who wish to continue to drive and this book provides new information designed specifically for seniors.
How to order
Call 800-557-7357 or send $10.95 with return address to:

Topeka Driving School
3641 SW Plass
Topeka, KS 66611